I'm quite certain that the good people in Waycross, Georgia are some of the best people around. In fact, their presence and constant flow of casseroles, meat trays, and sweets are what got us through the depths of the last two weeks.  
It's been a whirlwind, that's for sure. MR and I said goodbye to Waycross last Sunday and headed back to Atlanta. G stayed behind to be with his mom. By mid-day Monday, it was obvious  that my nausea and upset stomach was not due to nerves, but rather a vicious, relentless stomach bug. For the next two days, I sat in bed, unable to eat or rest. Thankfully, mom and Julie were there to take on Mary Reese.  By Thursday, the stomach bug had hit Garrett, Hannah, Mary Reese, Hendley, Boss, and Julie.
Garrett returned late Thursday night with his mom. Danette has long been our "rock" so we were honored to have her lean on us for once. Our weekend was spent as a family. We cried. Laughed. And prayed.
Danette headed back to Waycross yesterday morning. We hugged her tight and prayed for God's guidance. There is no denying that we have a long road ahead of us. Wiby's presence will be missed. We ask that you continue to lift us up in prayer. These prayers and God's promise are truly a comfort to us!
Fernandina, July 2005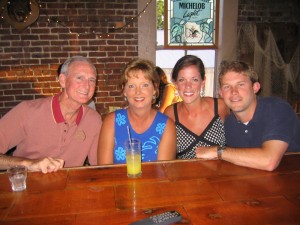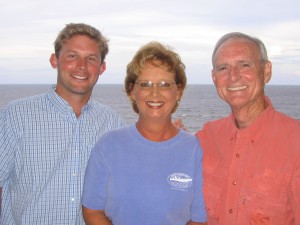 Fernandina, July 2008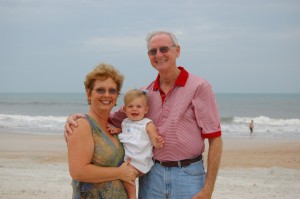 December, 2008