When our local newspaper posted that they were in search of a family to take pictures of on Christmas morning, I jumped to the occasion! I envisioned a Norman Rockwell Christmas, but the reality was a sick kid and a missing piece to MR's much anticipated Rapunzel Vanity set. Still, the kids rallied for their big debut. The result was a 9 picture spread in the paper; a precious keepsake of our second Christmas in this wonderful community that we love to call "home".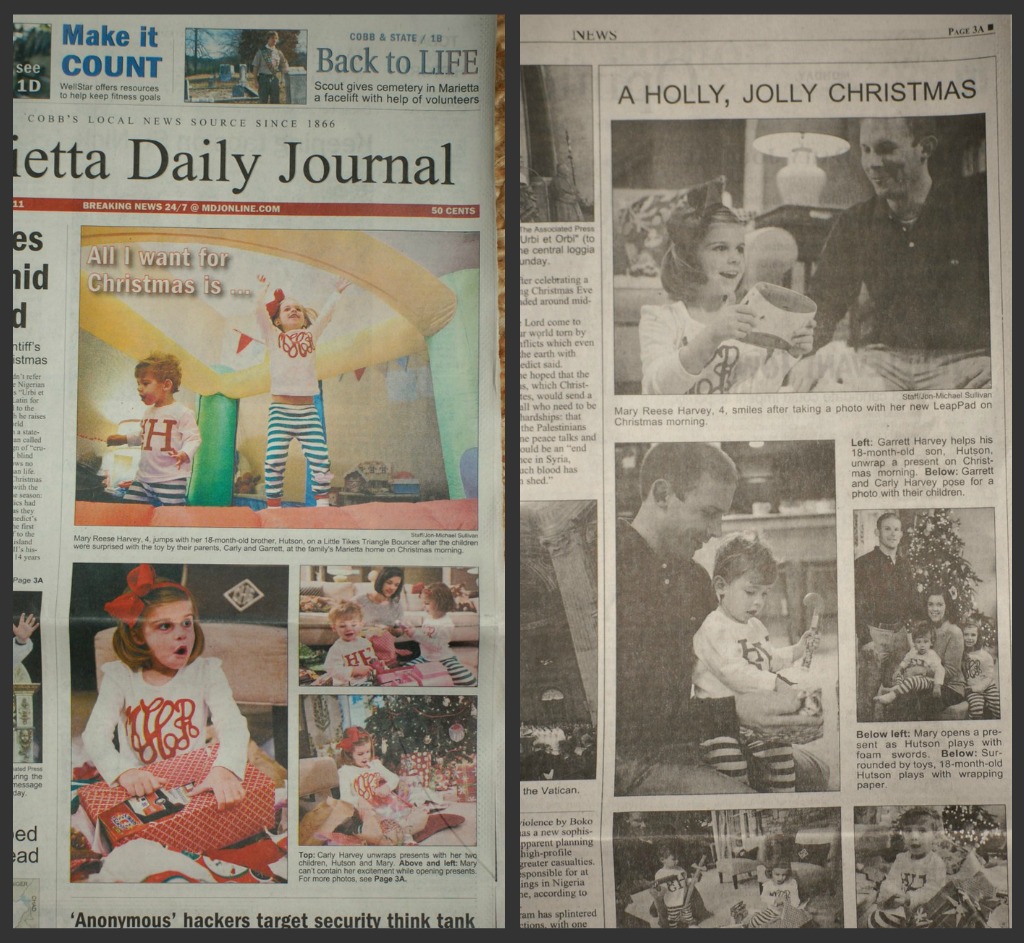 Santa didn't let a little rain get in the way of fun on Christmas morning. The photographer captured this shot of the kids soon after seeing Santa's big surprise in their playroom!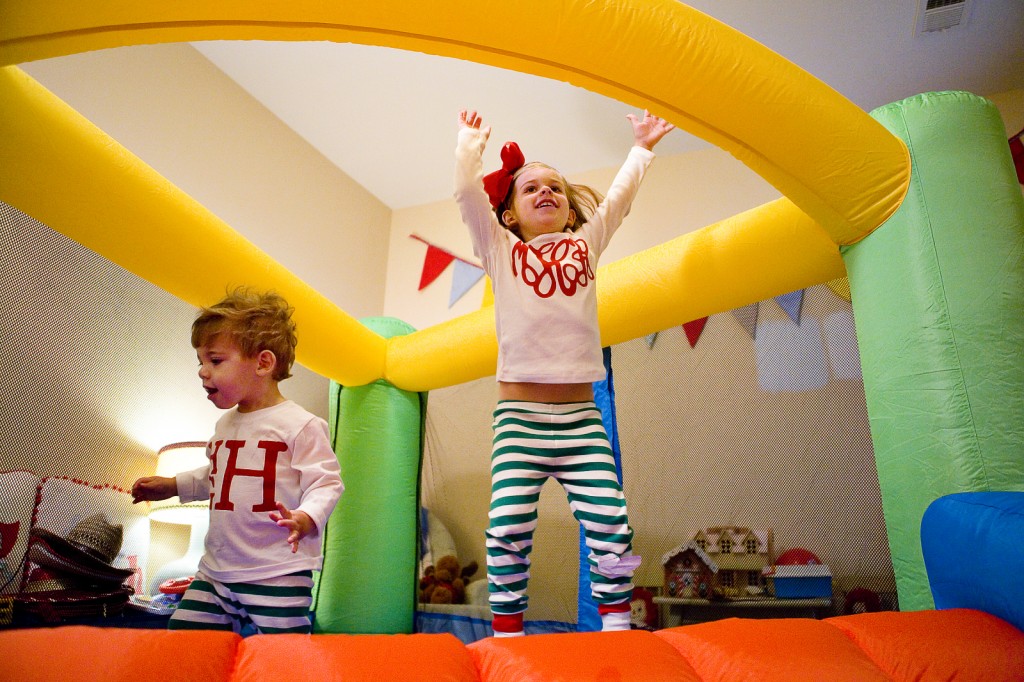 The other big gifts were a Leappad, pink cash register, dot markers, coloring books, an interactive dog, and a cook set for MR. Huttie received books, cars, trains, a movie, a stool for the bathroom, and a tractor.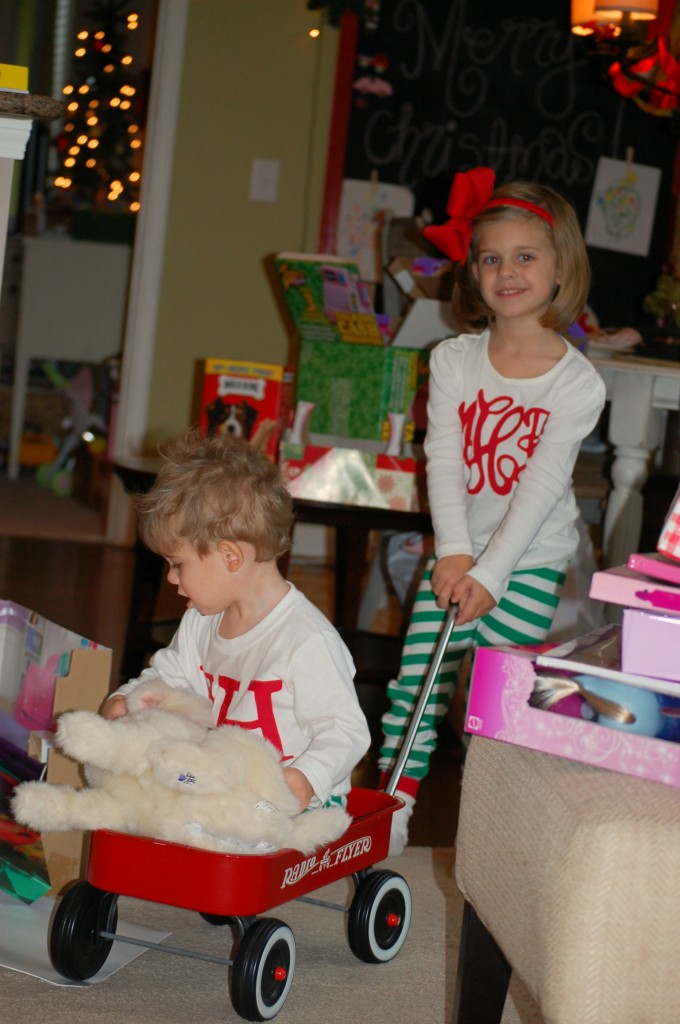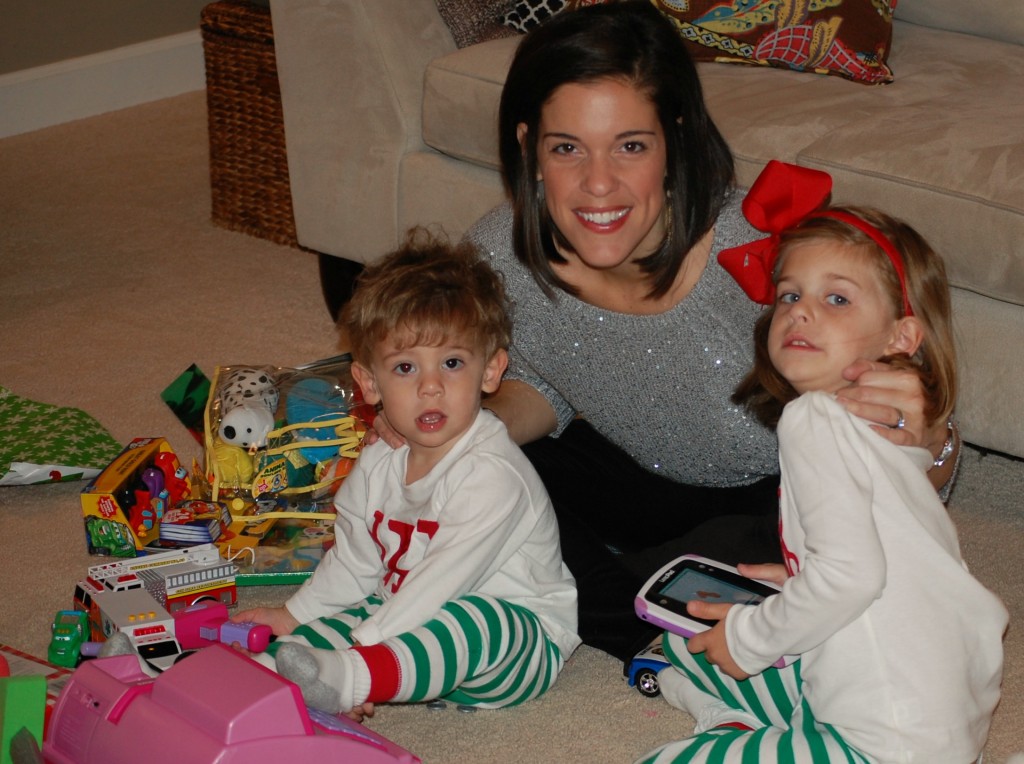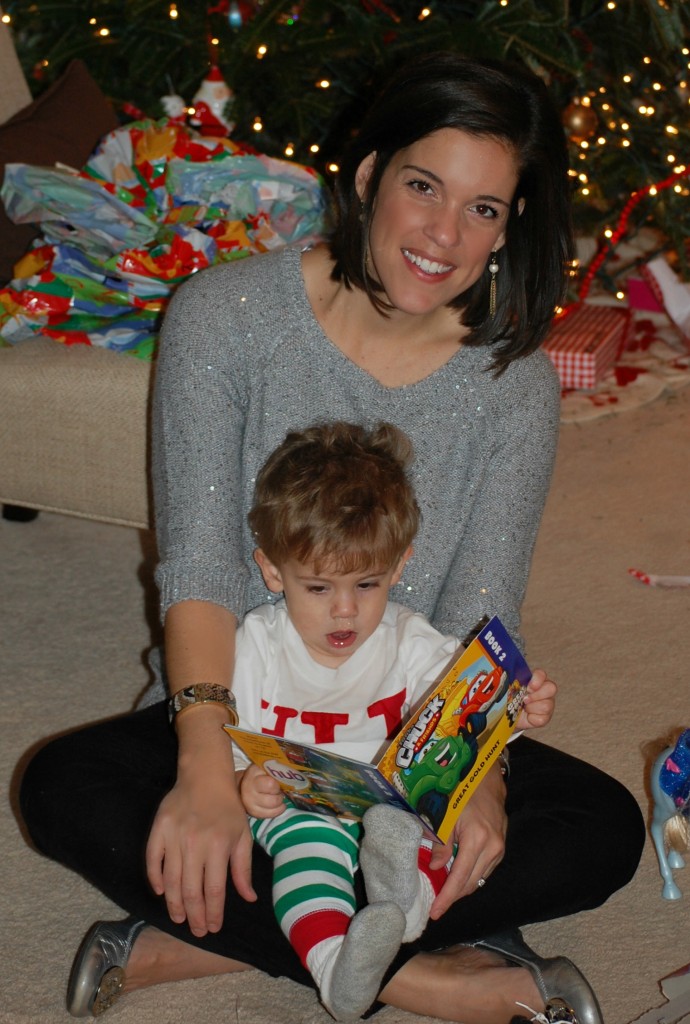 This little Adirondack chair was most definitely one of Huttie's favorite gifts of all. He sat in it most of Christmas morning, taking in all of the excitement!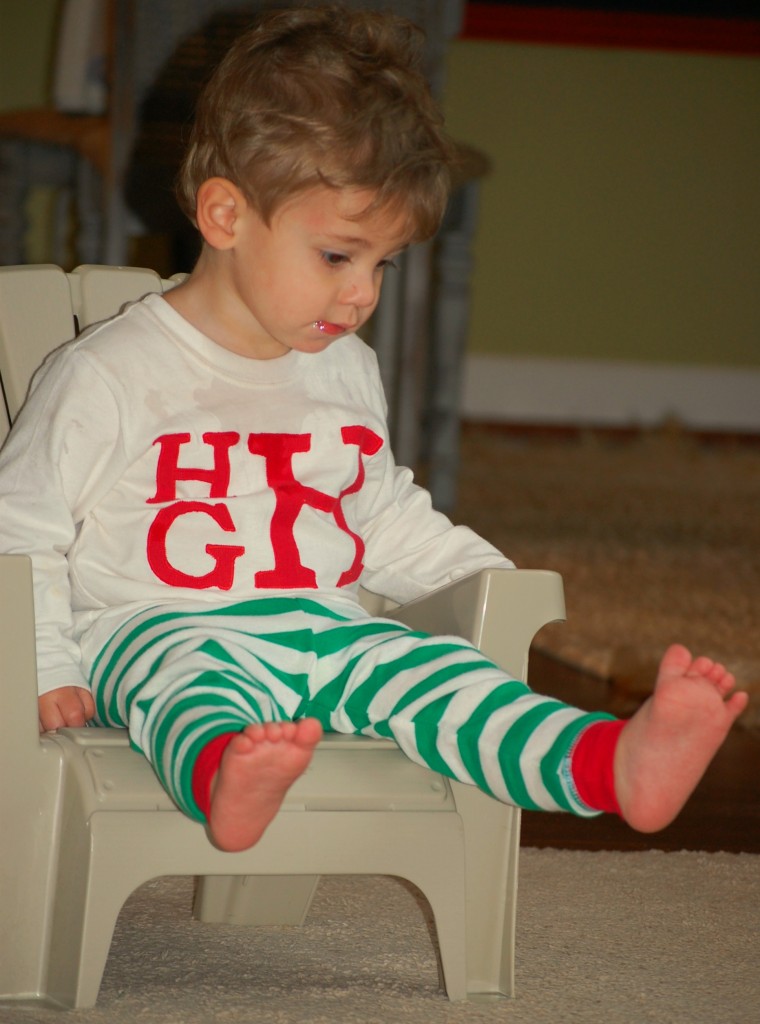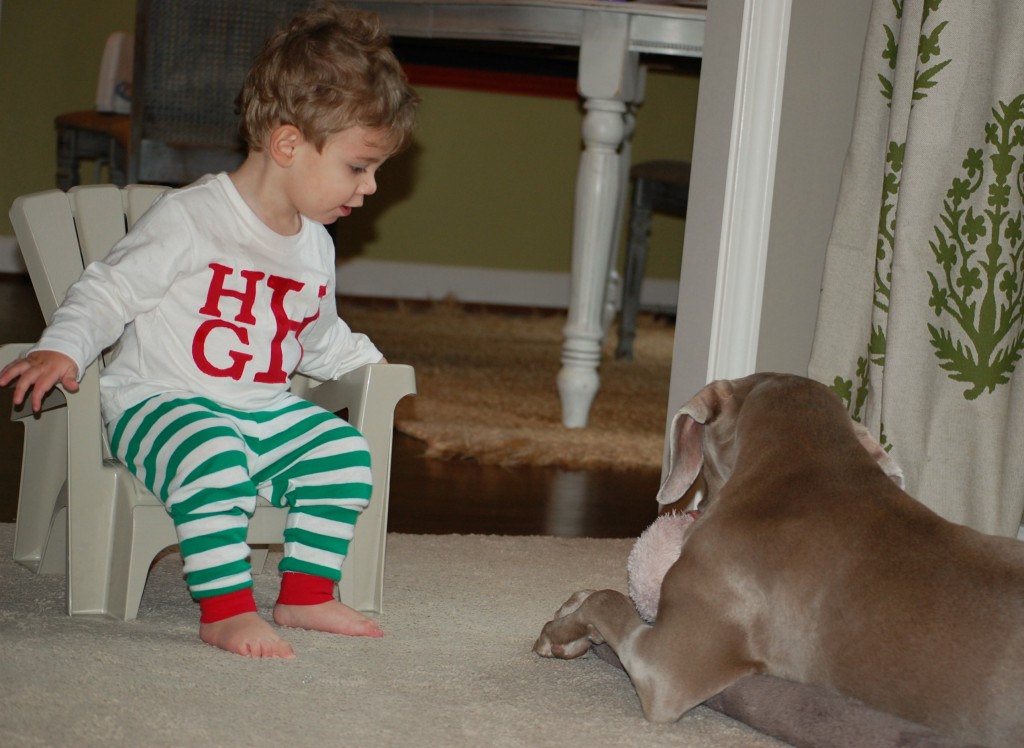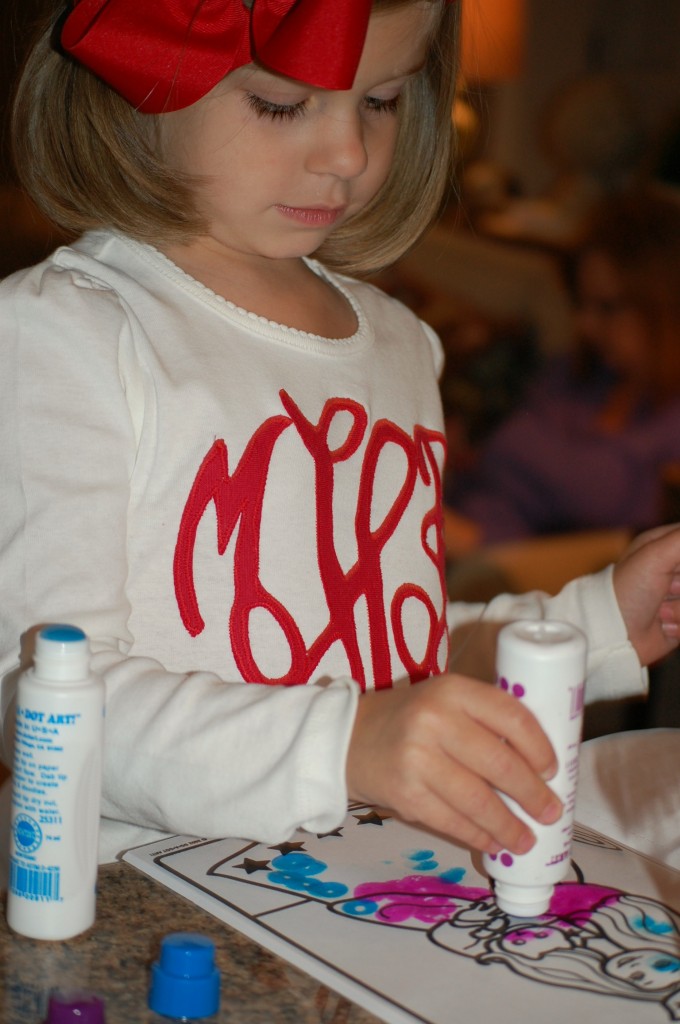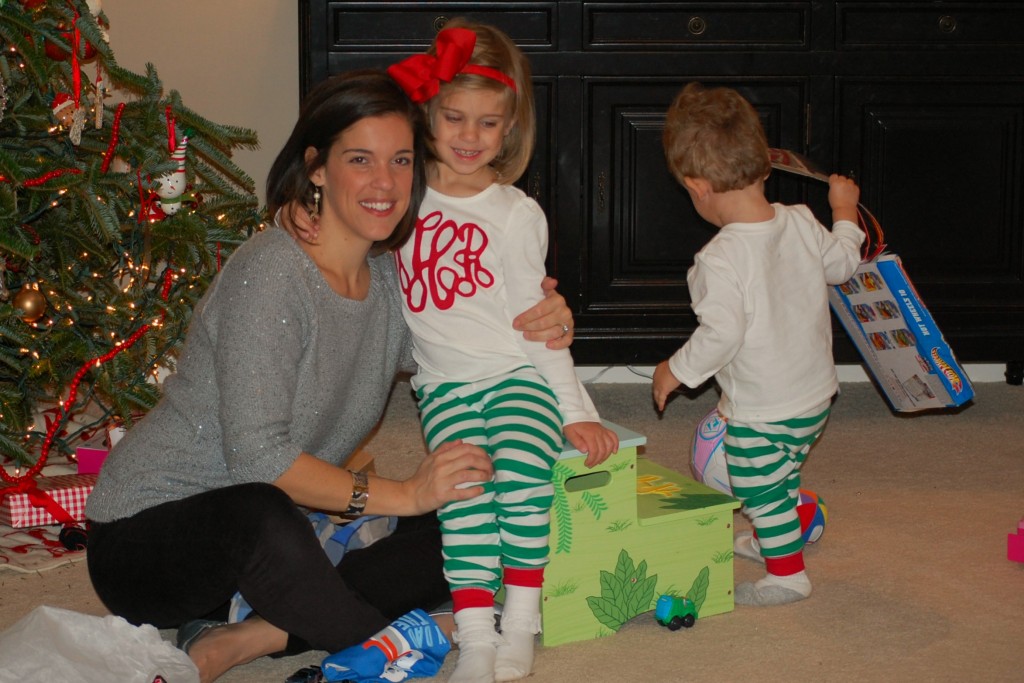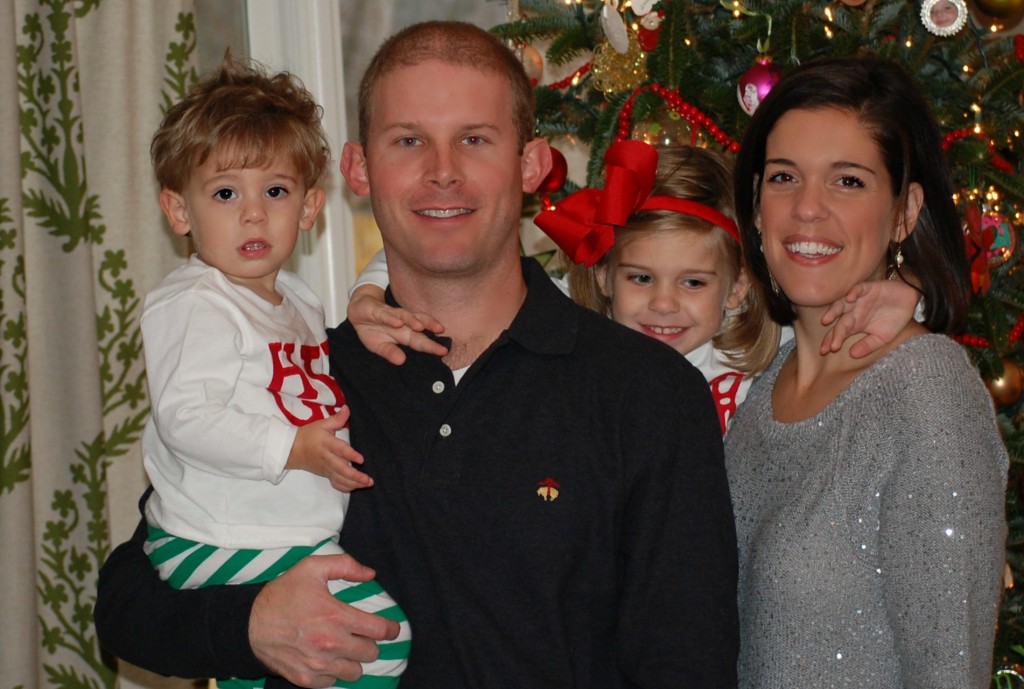 When it was time to say goodbye, the photographer shot one last picture of a proud daddy, tired mama, snotty noised boy, and a very happy little girl.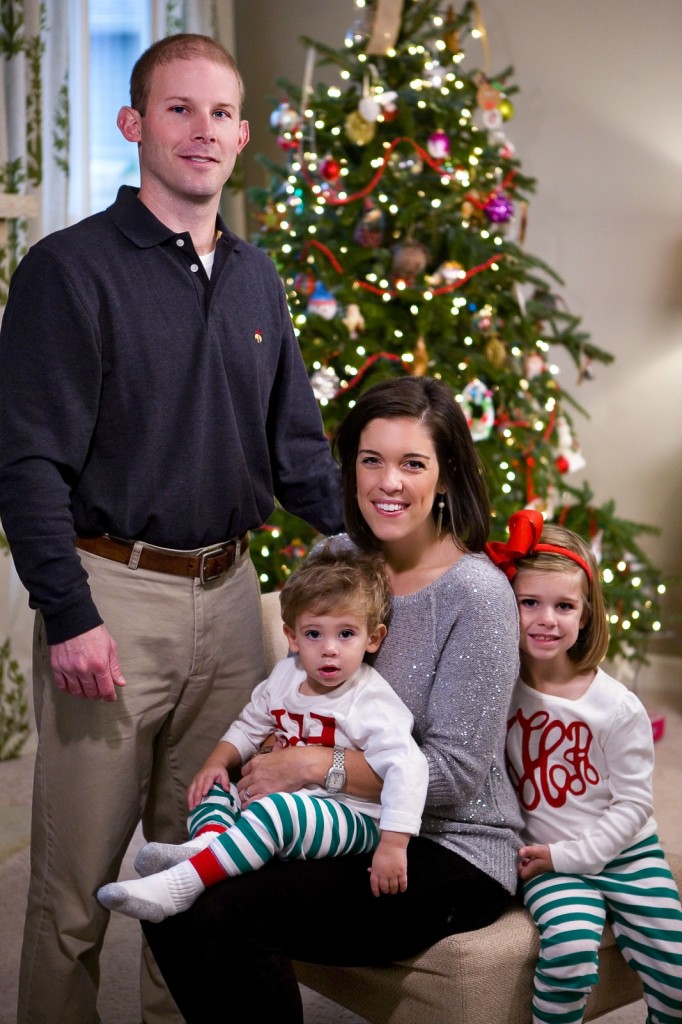 Before all of the excitement of pictures and gifts, we had a very low key morning. The kids awoke to a special breakfast prepared by Sugar, our Elf on the Shelf, who dressed in her formal attire for the occasion. There was also an empty plate of cookies and a note left behind by Santa. He reminded the kids to share and use kind words.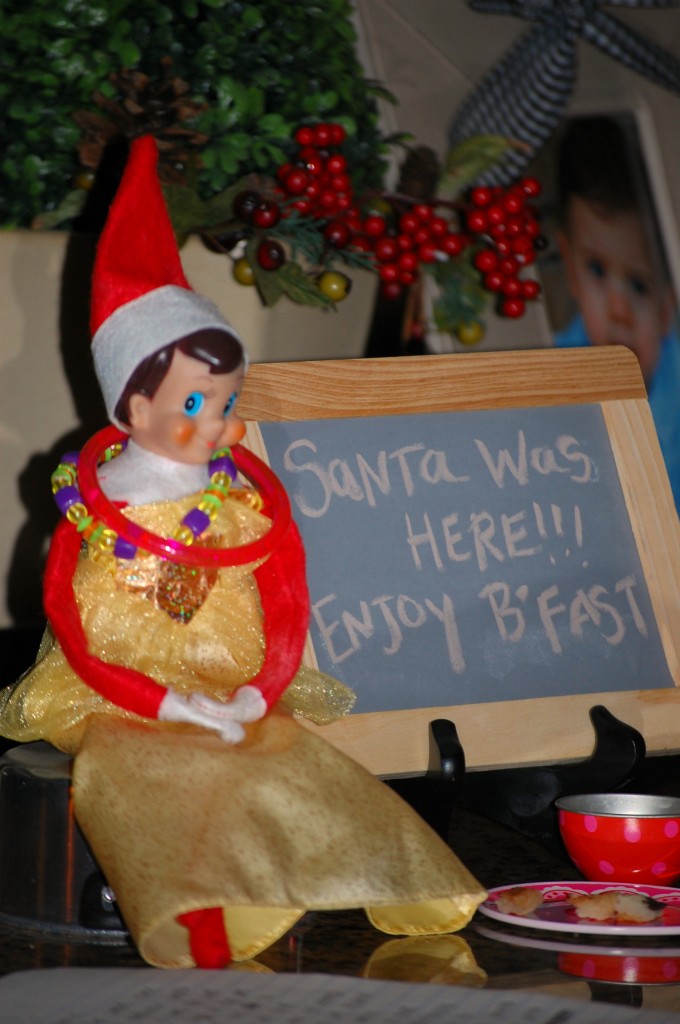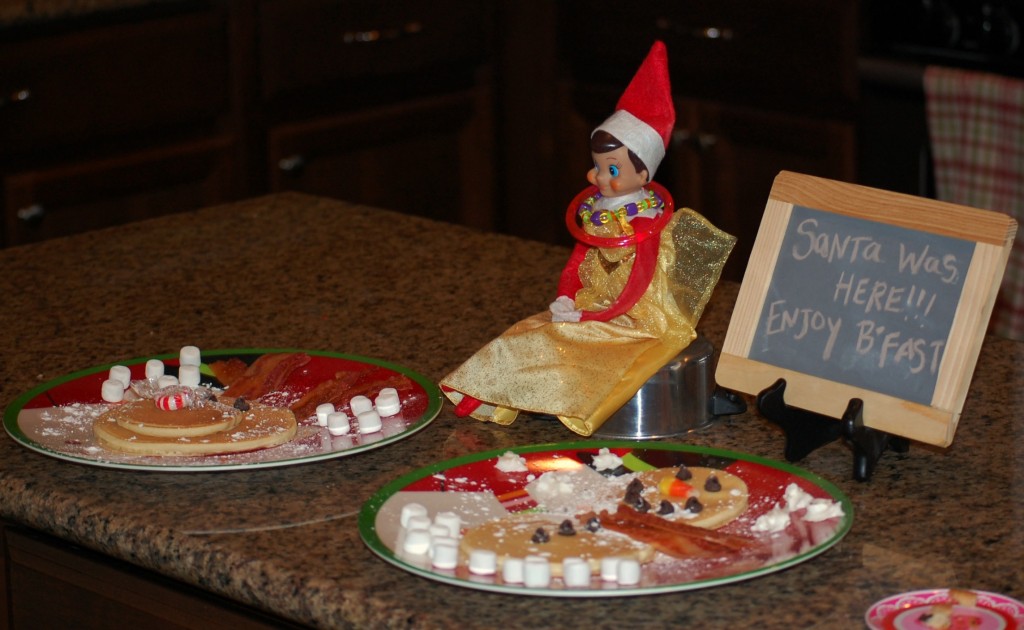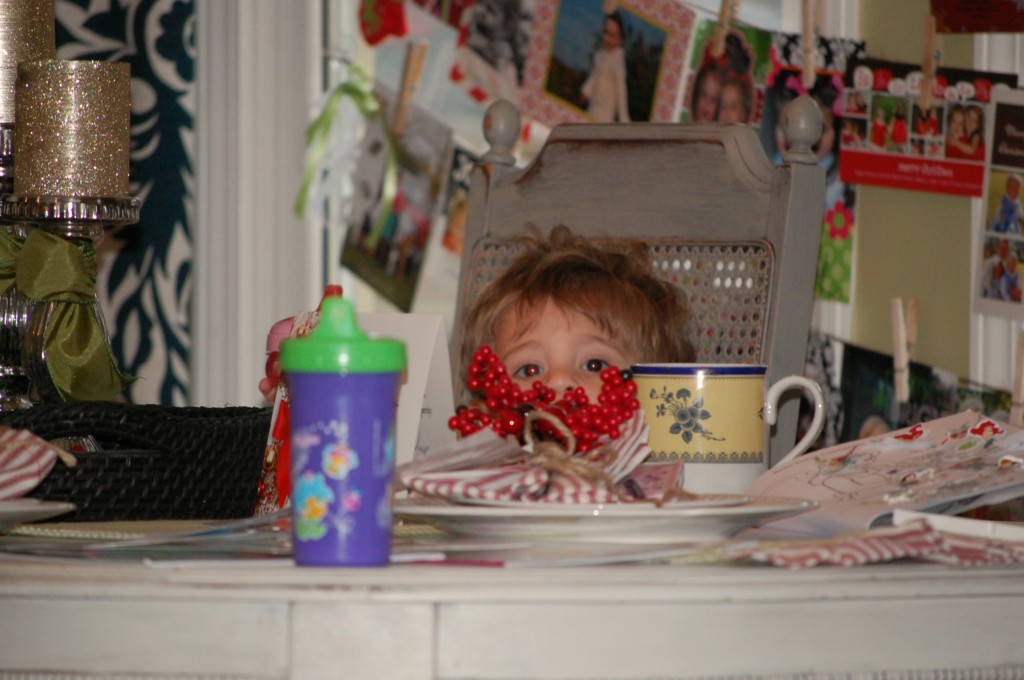 If MR said it once, she said it a dozen times…"this was the BEST Christmas ever!!!!"…Fortunately for her, Christmas continued a few days later when her new Rapunzel Vanity set arrived. Pretty sure we should have ordered another one for Huttie Cat, who seems to love it as much as his big sister does!