There really is nothing like the Phipps Santa. He's so popular, that you have to register in the summer just to sit on his lap in December! It's all for good reason though. Once you get registered, you get a few minutes with this very sweet, magical man. Unlike years past, MR was thrilled to meet the man in red. She colored a picture of a sea snake for him (very Christmassy, huh?) and spent hours writing out her Christmas list. This years list included a leap pad, Rapunzel vanity set, cash register, and jumpy.
Huttie wasn't quite sure what to make of Santa Claus. The photographer earned his keep by shooting this picture of Huttie before he unleashed his (very loud) disapproval. Luckily, a candy cane got our boy back on track. As did the promise of a ride on the Pink Pig.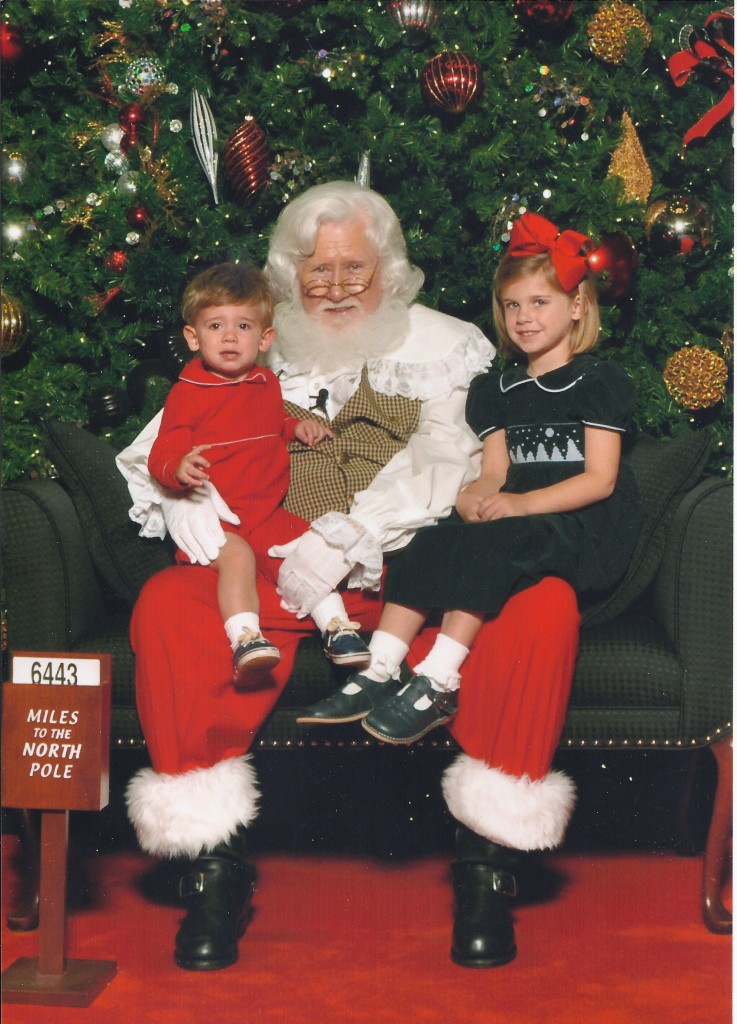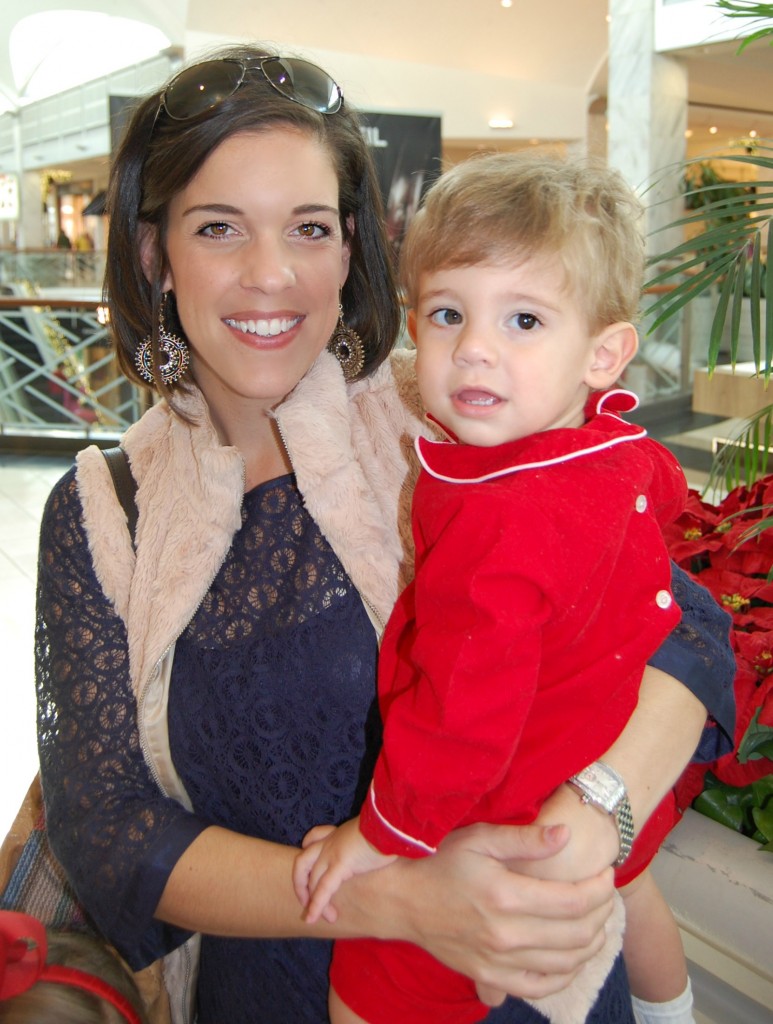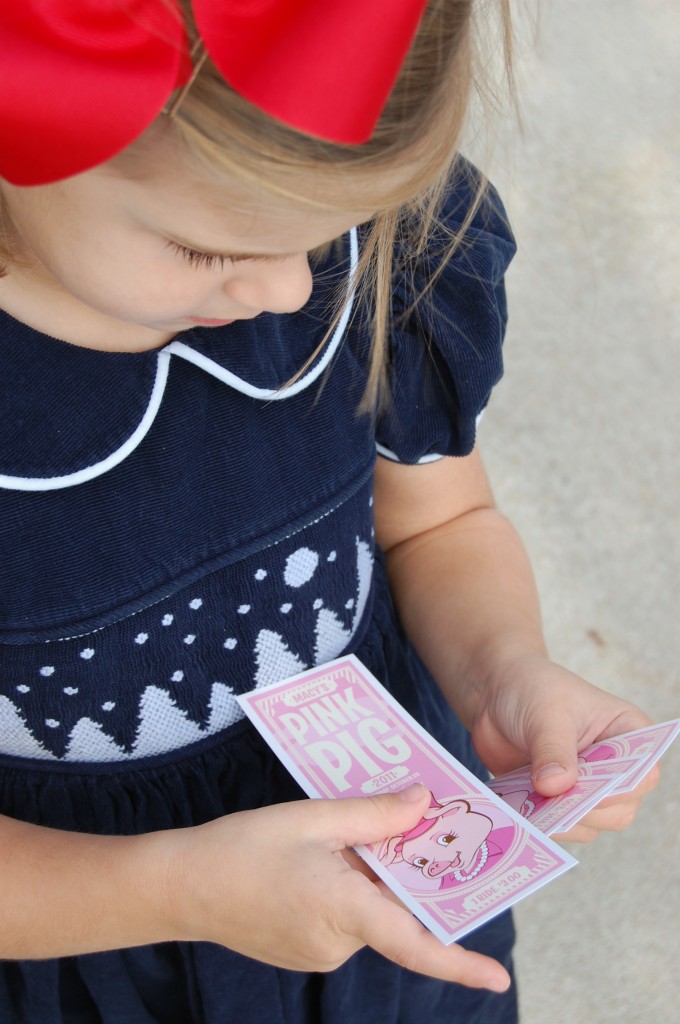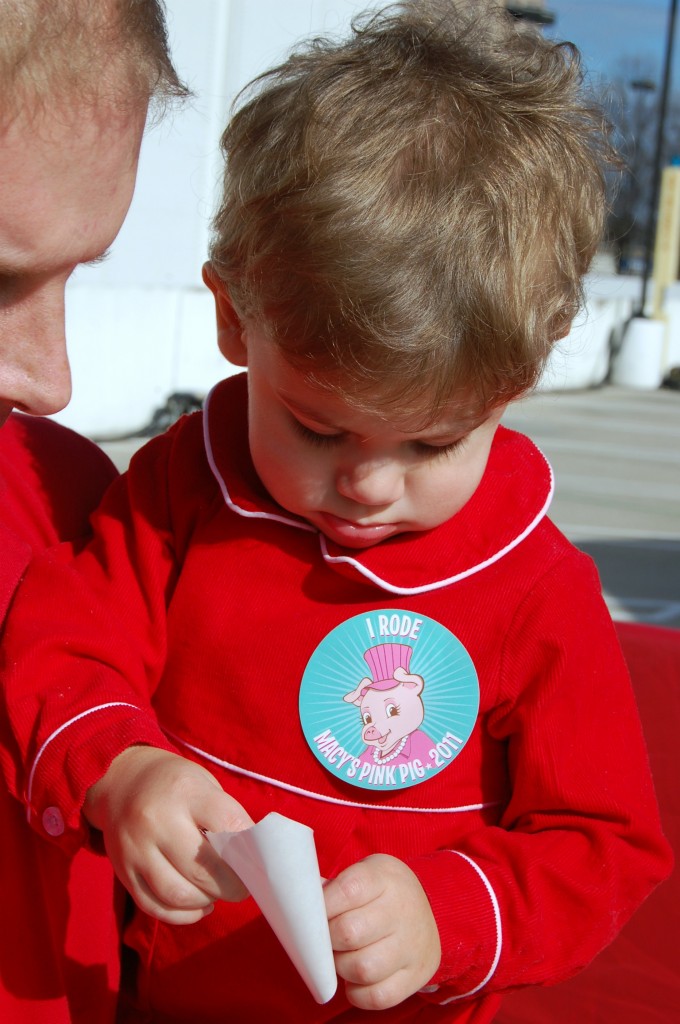 With Santa and the Pink Pig behind us,  G and I were set to attend our last holiday gathering of the season. This one was a murder mystery party with loads of drama and a room full of crazy characters with names like Shamus Steele, Constance Cheat, and Enid A. Drink. The event was lots of fun, until I realized that the real mystery was how I managed to grab the wrong appetizer dish from our refrigerator before heading to the party. Instead of grabbing the full container of toffee fruit dip, I grabbed the half eaten container that had been sitting in our refrigerator for over a week. The worst part, which thankfully I can laugh about now, was discovering my mistake in a room full of people.
Another source of embarrassment came the next day, while looking through the pictures of late night karaoke. Apparently, it ain't a party until someone brings a half eaten appetizer and/or reveals their thigh support pantyhose…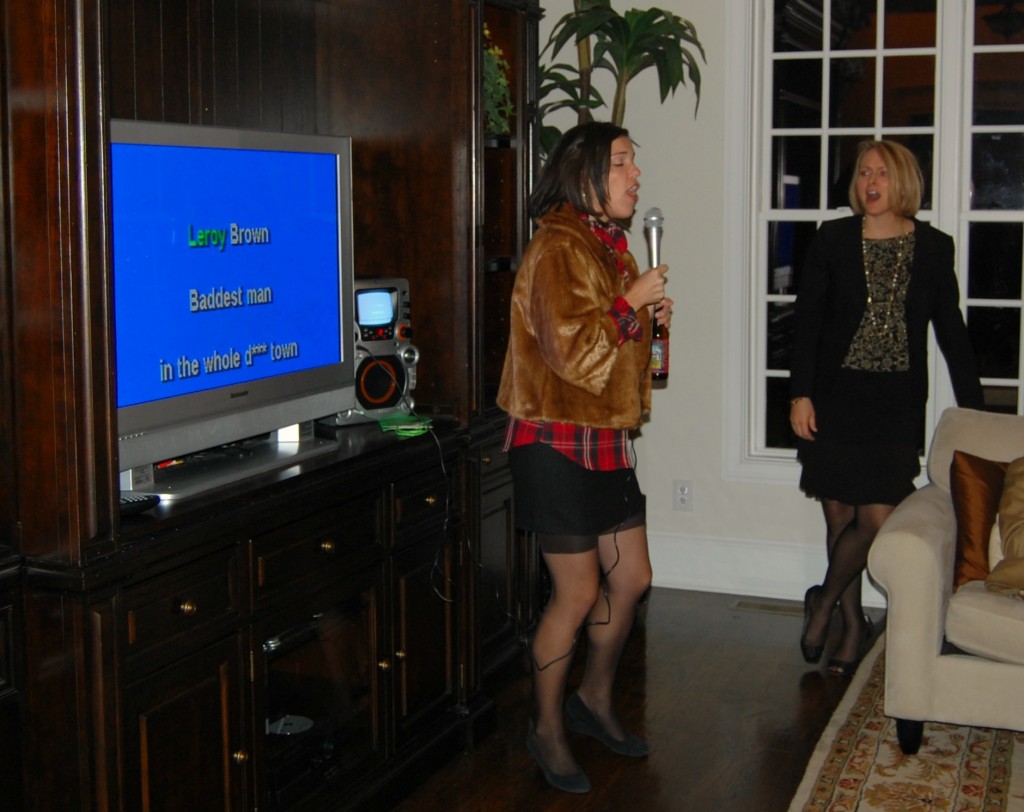 Much of Saturday was spent with Grance and Bigs. After lunch at Flip Burger, we drove around Buckhead in search of old homes and Christmas decor. During our ride, we decided to do a quick drive by of my dad's first cousins home near Piedmont Hospital. Our timing couldn't have been better! As we drove by, we were thrilled to see Anna and her husband John outside. The unplanned visit was even more special when Anna gifted me with a picture of Huttie's namesake, Samuel Hutson Goolsby.
We said goodbye to Grance and Bigs on Sunday, but not before attending church and eating at the Marietta Pizza Company. We couldn't have asked for a better weekend…half eaten appetizer, exposed pantyhose, and all!