I'm sure there's a "feel-good country song" somewhere out there to describe our annual Christmas gathering with G's family. If there is, I'd be willing to put money on it that Dolly sings it…
At any Harvey event, there's always plenty of food.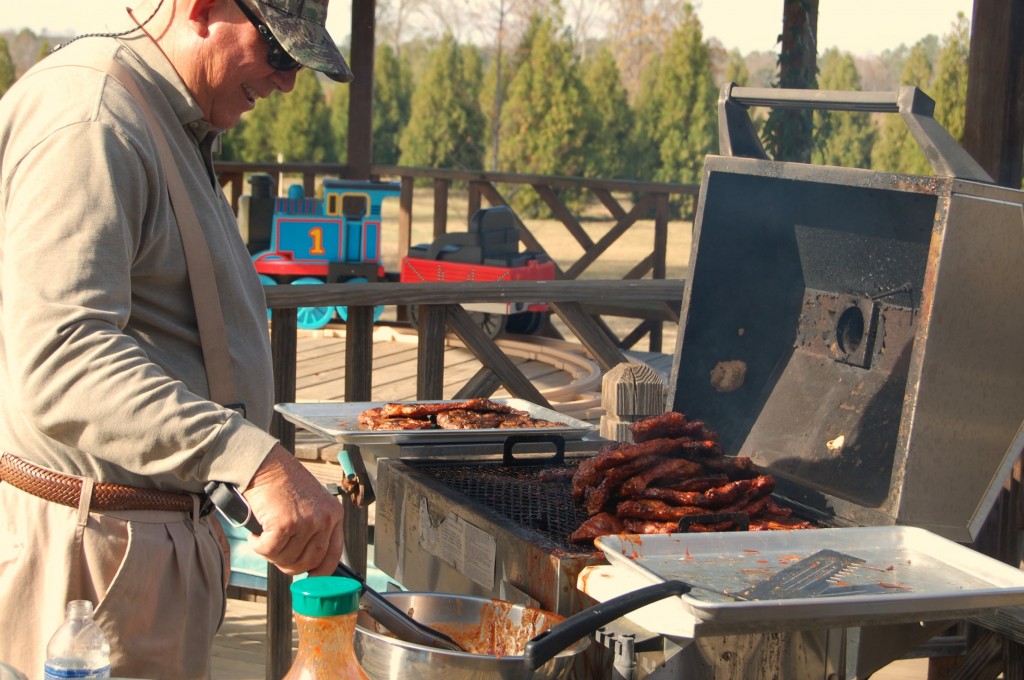 And baby-holders too.
You can count on the cousins, who are more like siblings, for a few laughs and a walk down memory lane. There are countless tales of hiding go seek on four wheelers, taking "old blue" out for a spin around the farm, and late night fishing at the pond.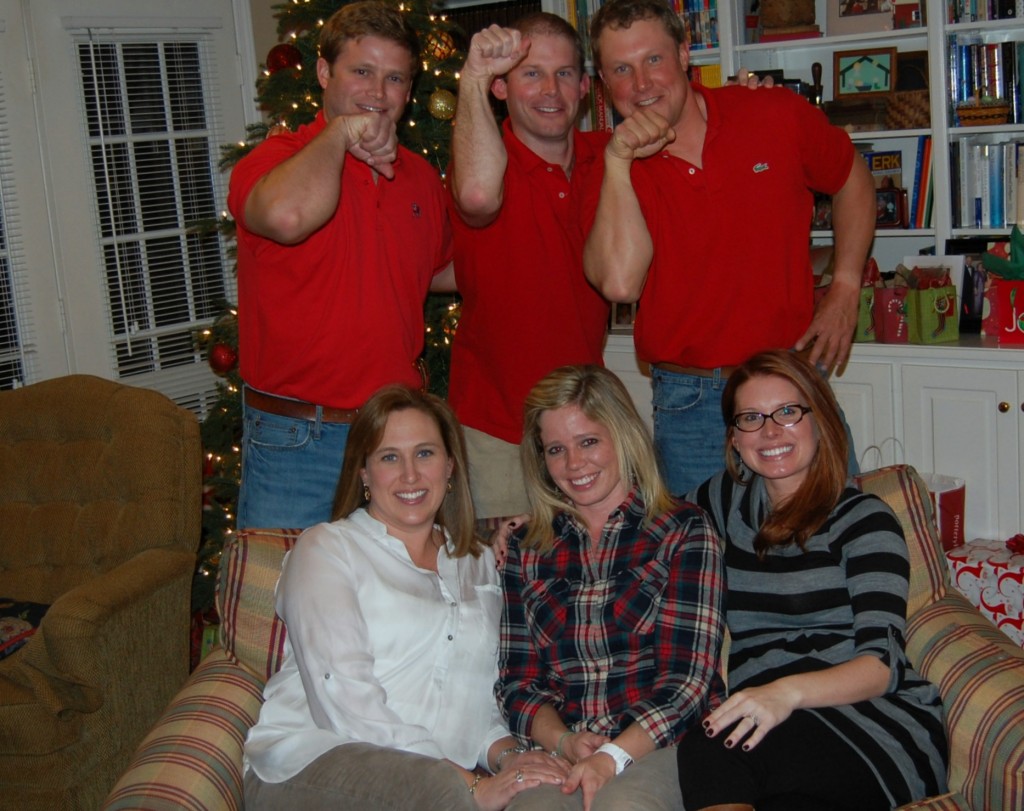 When the stories run out, it's time to make new ones… This years big event was a quail hunt. It would be Huttie's first. And mine too!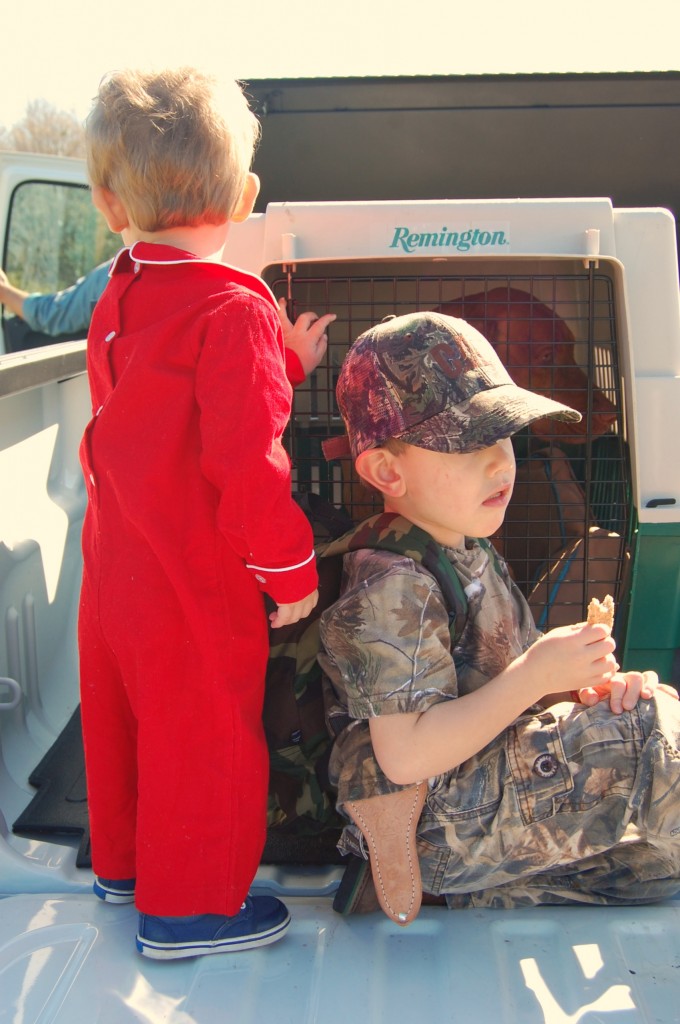 You can expect a few wise cracks from the boys about how the Harvey girls love their heels, even on quail hunts through overgrown fields and briers.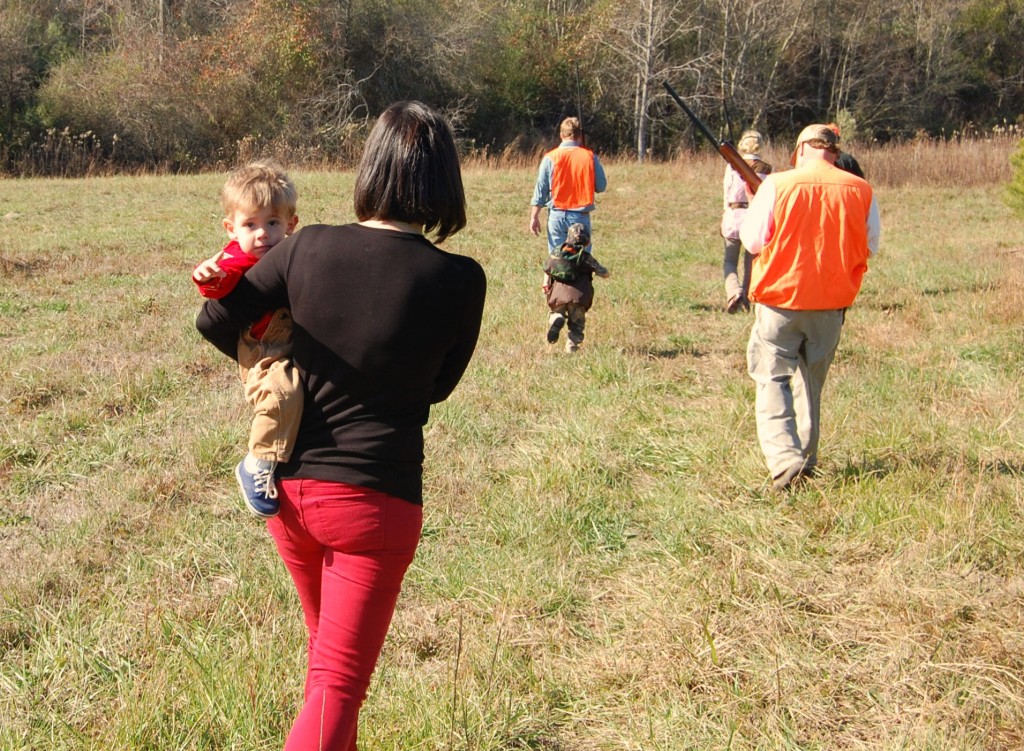 Note to self: ditch the red jeans and heels in favor of this cute hunting vest that sweet Anne is sporting.
At the end of the day, there's the annual gift exchange, where gifts like coolers full of meat and local brewed beer are exchanged.
And the look on everyone's face when the smallest of the bunch opens up his first pair of Georgia boots.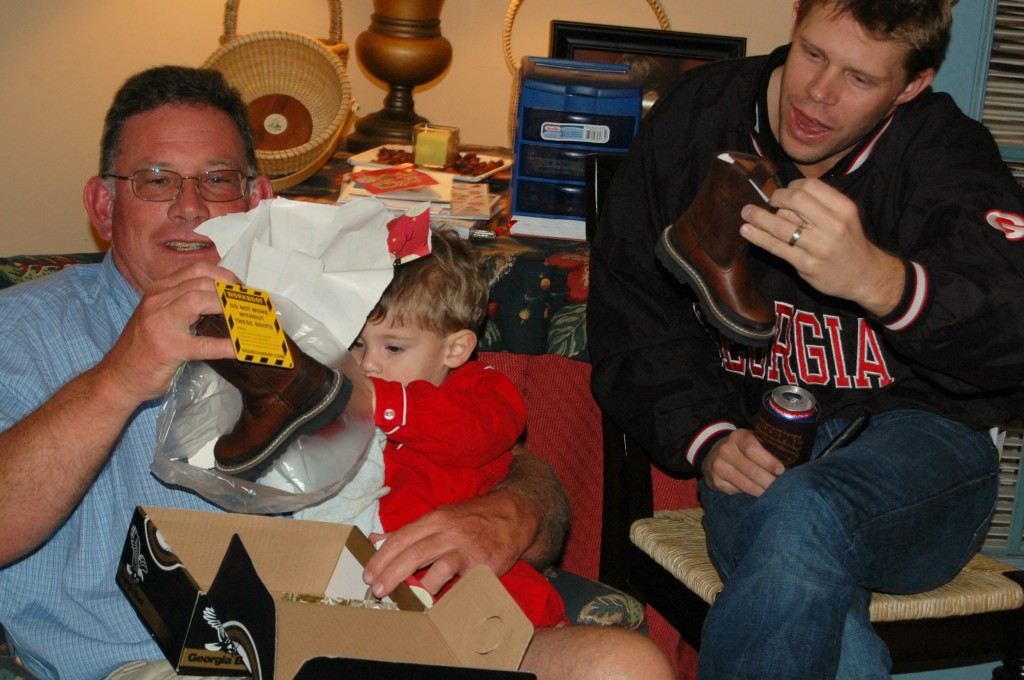 This is family. Most definitely the greatest gift of all!