We decorated for the occasion (on a shoe string budget)…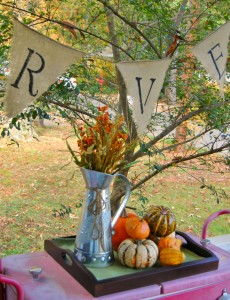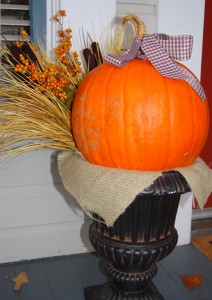 A make you feel good, easy project for just $5…buy a straw wreath at your local craft store, wrap sections of grosgrain ribbon around it, and add seasonal embellishments.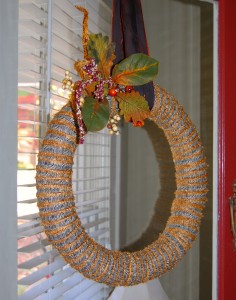 Another easy project… purchase an apple basket from the crafts store; cover it with felt and decorate with fabric, ric rac, and scrapes of ribbon.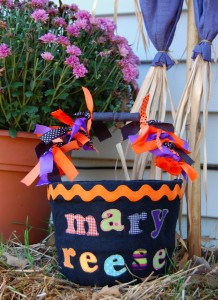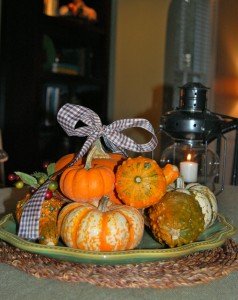 carved a pumpkin under the watchful eye of sweet MR,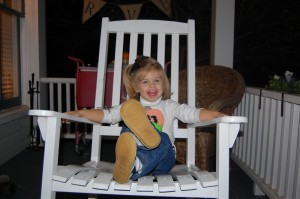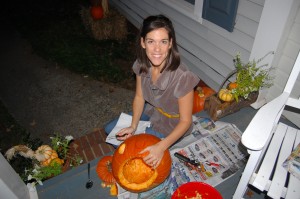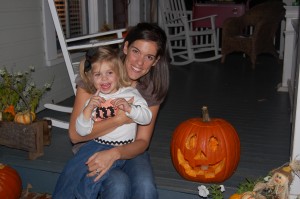 baked goodies for the cousins,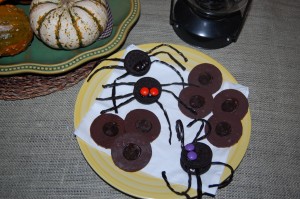 attended a Halloween party,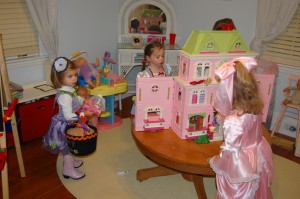 dressed up as a fairy princess,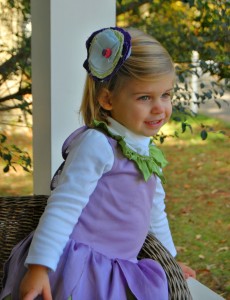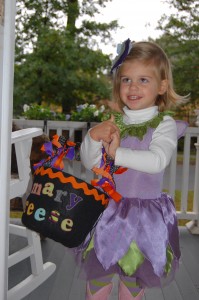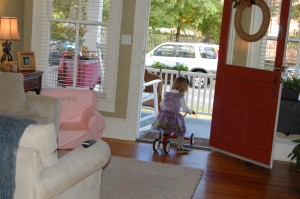 trick or treated for the very first time,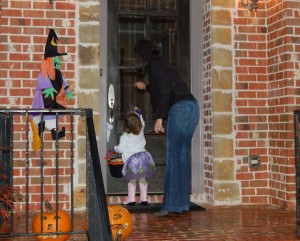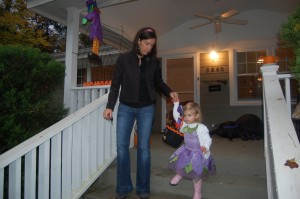 and had lots and lots of fun at the neighborhood fall festival.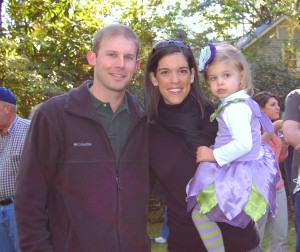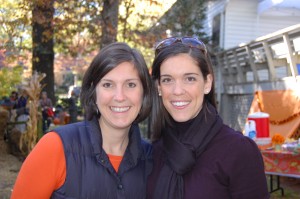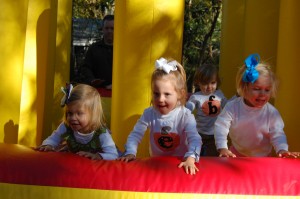 Unfortunately, we did most of this without G. He's on day 7 of the Swine Flu. Send those prayers our way and pray that MR escapes this nasty bug!