I always like to hear good news first, so here goes…
Thanks to the grace of God and your prayers, Marie is well on her way to recovery. The blood clots are beginning to shrink and if all continues to go well, she should be released from the hospital tomorrow!
Now that we've got Marie back on her feet, I have yet another prayer concern to add to the list. For the last three to four months, Julie (my sister) has been experiencing numbness and pain throughout her face and legs. In early December, she was admitted to the ER and diagnosed with atypical migraines. As the months have progressed, her pain and numbness have gotten worse. Yesterday, her symptoms reached a new level, forcing Julie back to the emergency room to undergo more tests. While the original diagnosis of atypical migraines could be to blame, the doctors want to rule out the possibility of multiple sclerosis. A MRI is scheduled for Tuesday to determine the extent of her symptoms.
Please lift up Julie, Bill, Hendley and Trent over the next few days as they await the results of the test. Most of you that read the blog are mothers so you can imagine how scared Julie must be for herself and for her family. Pray that regardless of the results, God will grant Julie with peace, comfort, and understanding.
And because I know my sister needs something to raise her spirits, here are a few pictures of her favorite niece. We spent the afternoon attending an event at the Atlanta High Museum of Art sponsored by Garrett's work. After exploring  "The First Emperor: China's Terracotta Army", we had lunch on the house, and access to the entire museum. We felt pretty important until I realized that I spent three hours, roaming around a museum with hundreds of Garrett's coworkers, with my zipper down. I'm sure that left a lasting impression.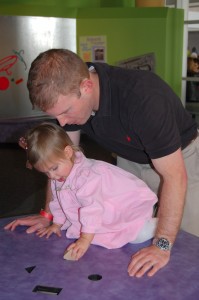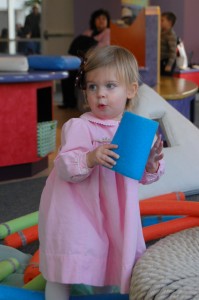 Waiting in line to get MR's face painted.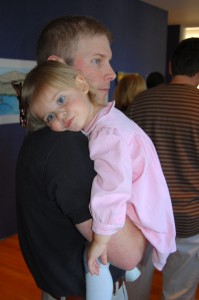 Sweet Bunny.